Tuesday StumbleUpon: AjaxLoad
I am searching for an Ajax component last Monday when I stumbled on this Web 2.0 site.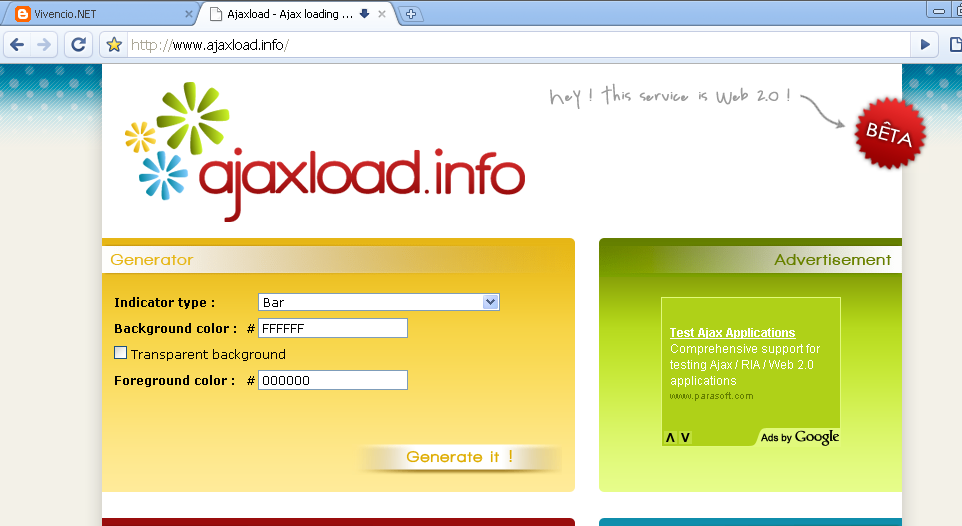 AjaxLoad
is an online Ajax loading image generator. It provides downloadable UpdateProgress gif for free. You can also set your desired background and foreground color. The images are still limited since it is still in Beta.
As for me, I consider this as a promising tool for Web Developers. Hope there will be more gif choices available on their next release.

Labels: Tuesday StumbleUpon